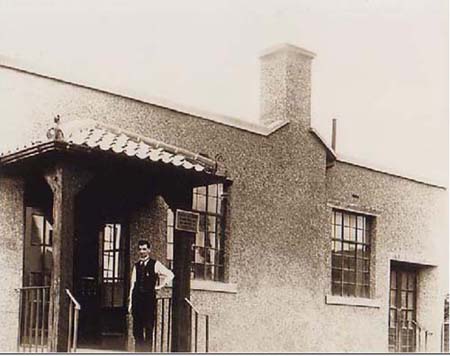 (Pictured above Sunniside Club c1929 with Steward Jack Creitch)
The Society Committee members continually work hard on behalf of the Society throughout the year.
Our website has continued to be a huge success, generating to date August 2016, over 5 million 65 thousand hits world wide. We must place on record our sincere thanks to Gateshead Council and Gateshead Central Library Officials Jacqui Thompson, Rachel Peacock and Claire Iles for their continued support.
We have encouraged our members to join Sunniside Social Club, not only to ensure that we abide by the Licensing Laws but because we enjoy first class facilities. We are able to report that all of our Society members are also Club members.
F G Newman Secretary & Technical Administrator